The Tecsun PL-880 is one of the finer Short Wave table top radios being made today.  One of the best features of it is that it has a Line Out feature which means you can plug it into a computer and record.  Well………..sorta.  If you plug it into a computer it is full blast line out which overloads and distorts awfully.  There are no instructions in the manual for turning down the Line Out volume however there is a super top-secret page of firmware hidden features that tells you how to turn down every band EXCEPT short wave.  Here's the entry:
Line Output Level Adjusts the audio level on the line output socket ON 7 FM AM (MW, LW)
AM,USB,LSB,SYNC
Hint: This setting does not work on SW, only FM, MW & LW. You will notice FM & AM (MW, LW) have independent line output level settings. This setting also affects the current volume level setting.
1. Press and hold key '7' until the current level flashes in the main display area
2. Adjust this setting with either tuning knob
3. Press key '7' to save
So to reduce the volume of the Line out you can get a cheap Inline Volume Control.  Easy.  Too easy.
Now, if your computer or laptop sound card doesn't have a Line In you can pick up a $7
C-Media USB Stereo Sound Adapter
Simply hook the inline control to the Line Out on the radio and connect it directly into the sound card on the computer.  In my pic I have a 1/8th to 1/8th inch jumper cable to make it longer and less clunky.  The inline volume adapter is pretty short.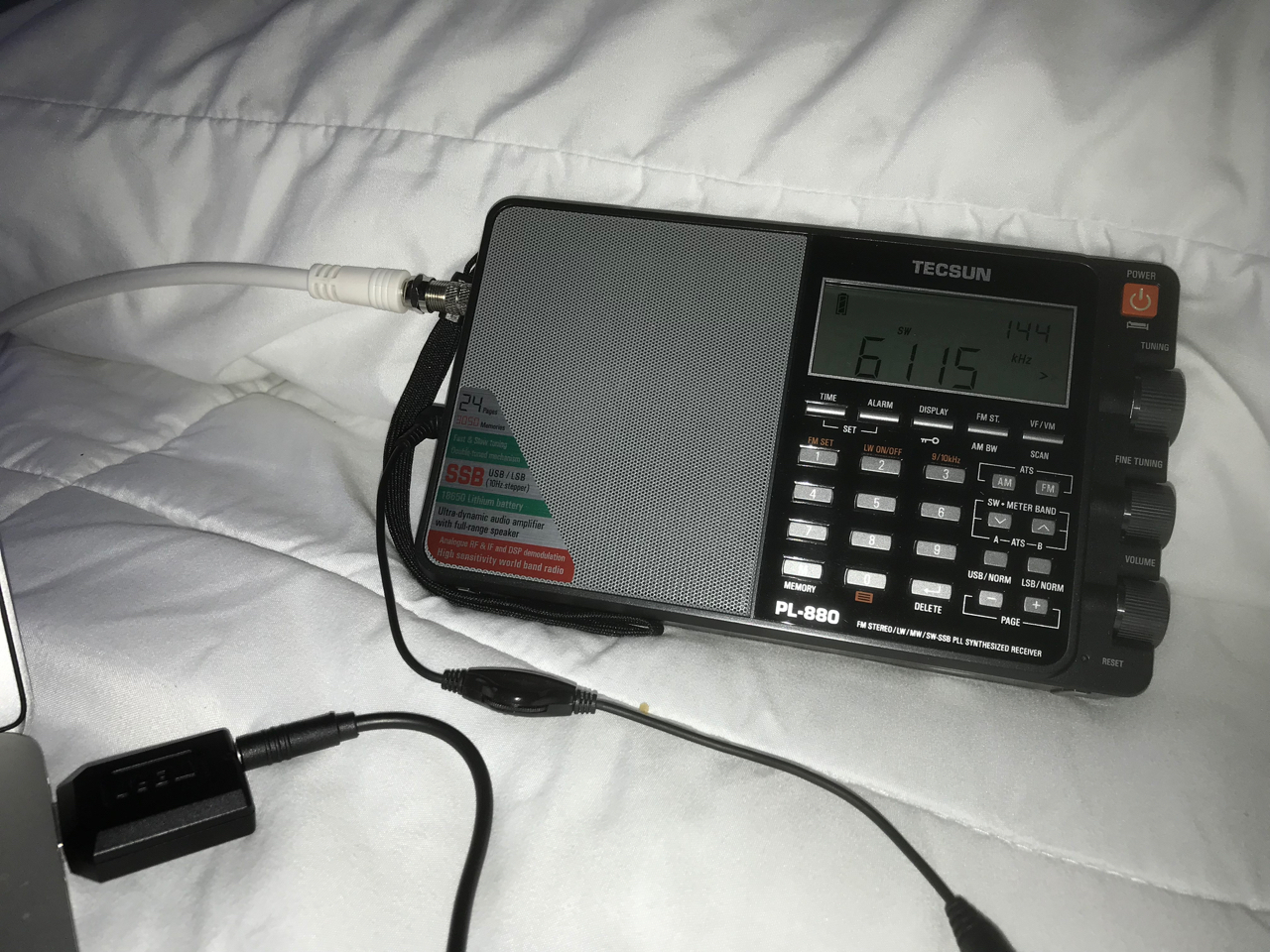 Now pump that audio directly into Audacity to record it.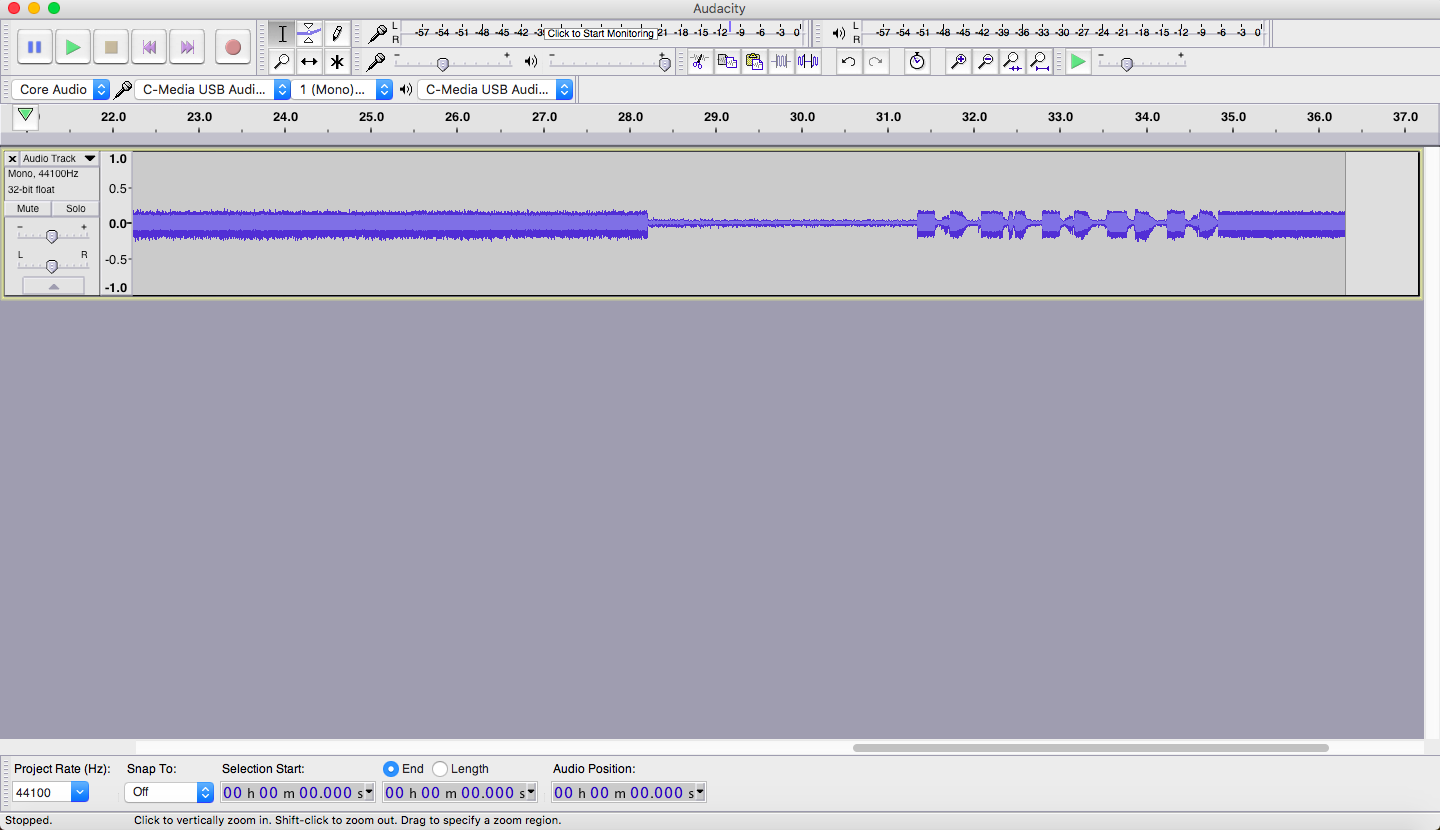 This is what I recorded.  This is a Cuban Numbers Spy Station.   Real life James Bond stuff.  Secret codes transmitted over Short Wave Radio.
Profit!