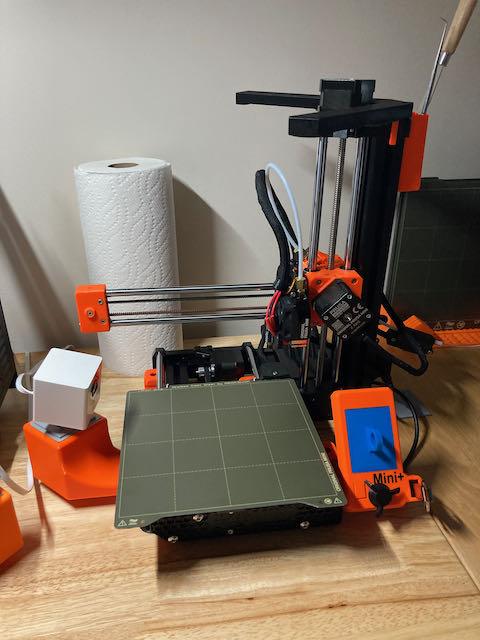 The actual goal of 3D printing is to make your 3D printer unrecognizable from its stock form is less than one week.
Seriously, who hasn't owned a 3D printer and "upgraded" it instantly?
It's not like a Prusa Mini+ or i3 Mk3S+ isn't good enough right out of the box.
I've had my Mini a week now and I have built the perfect beast.   Nothing I have done has actually made the printer print better though.  At least I realize that, huh?
First of all I love me some Wyze Cameras and smart outlets.  I can VPN into my network and watch my cameras.  In the event something horrible went wrong with a print I can go into my Home Automation and just chop power to the outlet.  Not real elegant but better than letting a print run for 12 hours with nothing actually stuck to the bed.  And, yeah, I know about Octoprint.  Again, not elegant but it gets the job done.