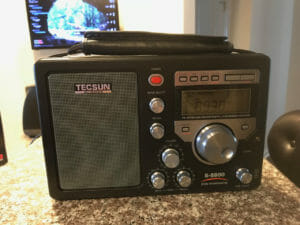 Well, picked up yet another radio.  The Tecsun S-8800.  Purchased from anon-co in Hong Kong which is pretty much the only place to get one of these.  Anon-co is AWESOME and I received this radio in like 3 or 4 days.  They provide super fast Fed-Ex shipping and if everything isn't to your liking they will fix it quick (or so I've been told, I've never had a problem).
Okay, first impressions time.  The "first" short wave radio I owned after years of being away from the hobby was a Radio Shack purchased Grundig Eton S350.  With the exception of the badge and maybe the color this radio looks EXACTLY like the S350.  In fact I was a little hesitant to buy the S-8800 because of concerns that it might be the EXACT same radio as the S350.  It isn't.   They are just capitalizing on a tried and true form factor.  There are other radios that look just like this as well.  That is where the similarity ends.
The next thing I really keyed in on was the controls.  The metal dials that are machined practically scream "This radio is NOT made of the cheapest stuff out there".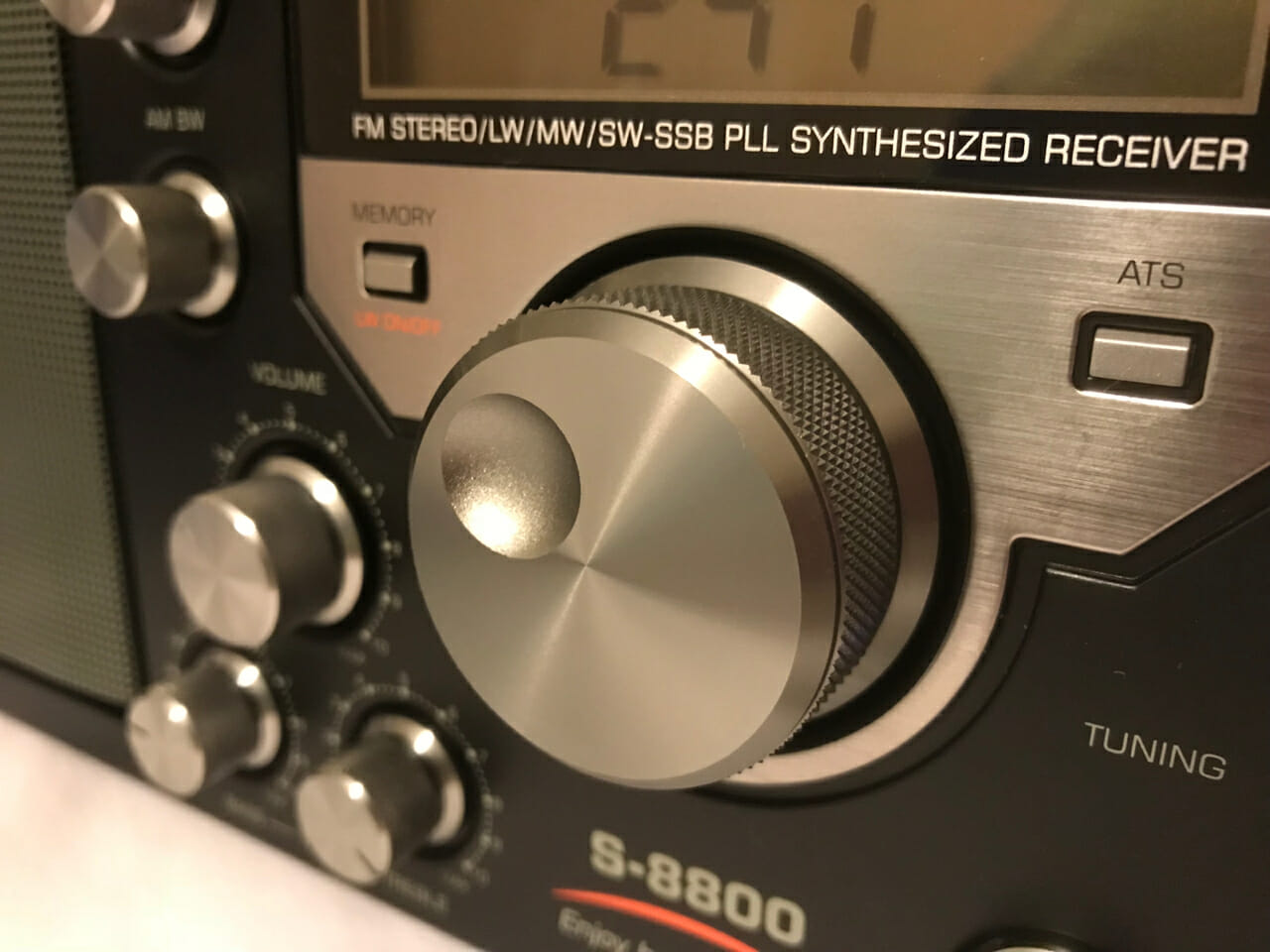 That's a nice touch and one that isn't present on the old S350 or S350DL  But fancy knobs does not a radio make.
Back to the form factor.  This radio is BIGGER than most Short Wave Radios on the market today and pretty much totally falls into the "Field Radio" category and not so much the "portable" category, although it is still quiet portable.
I'm kind of a stickler for details and one thing I DON'T like about this radio is the LCD backlight.  The LCD is fine and is reminiscent of the S350 I had.  But the backlight bleeds bad from the right side of the radio.  That big bright spot on the right side is distracting to me and probably shouldn't be on a $270 radio.   That being said it doesn't affect the LCD quality any.  It just could be better is all.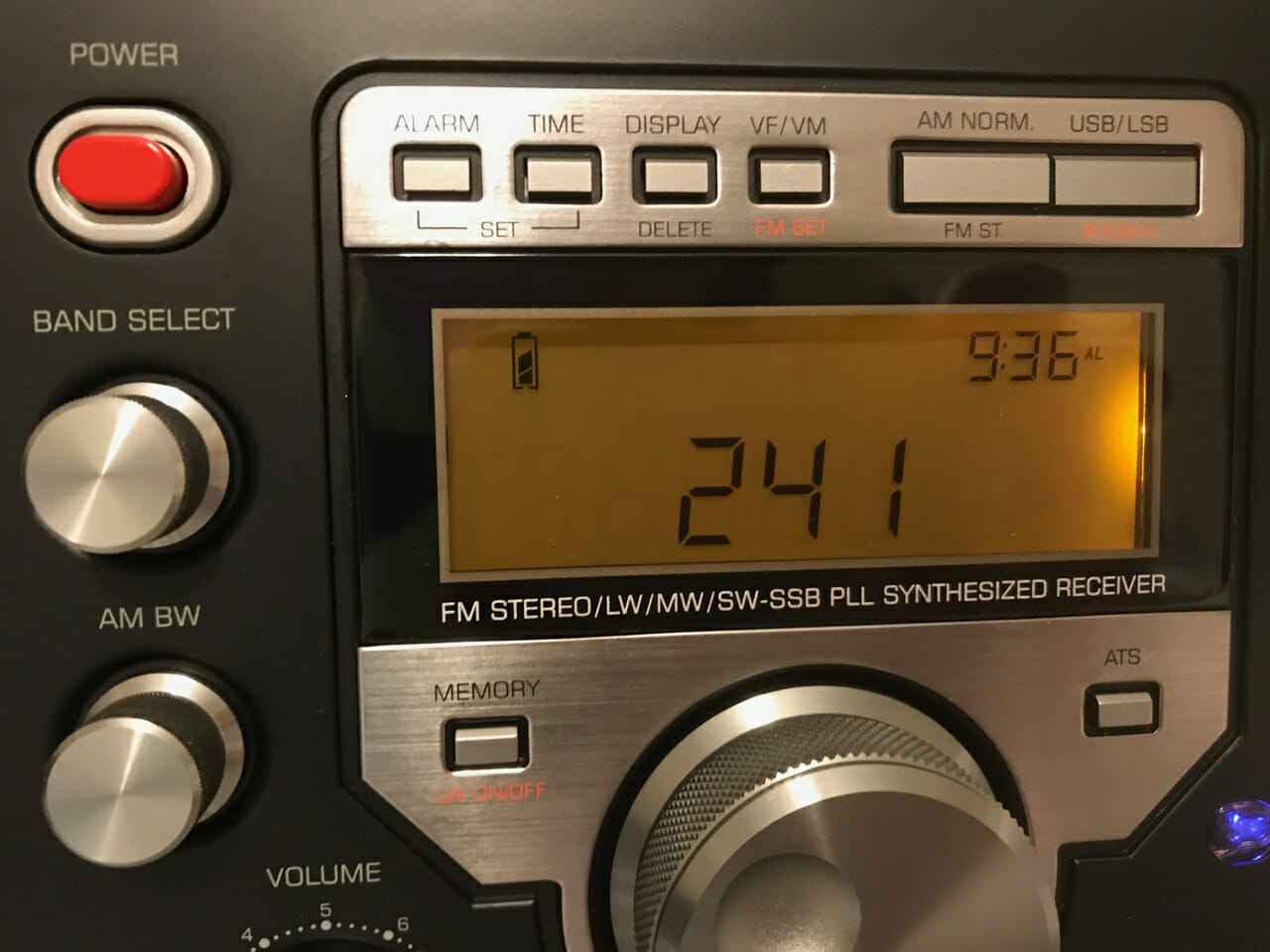 I almost always grab a new radio and see how intuitive it is WITHOUT looking at the manual.  The only thing that really threw me for a loop was how to hop between short wave meter bands.  When I flipped over to SW band for the first time it was on 10000 or so and I wanted to be around 3200.  I wasn't spinning that dial that much.  Where the heck is the way to flip through the meter bands quickly?  Found it after much swearing and gnashing of teeth.  Push in on the Fine Tuning knob……oooooookkkkaaayyyy.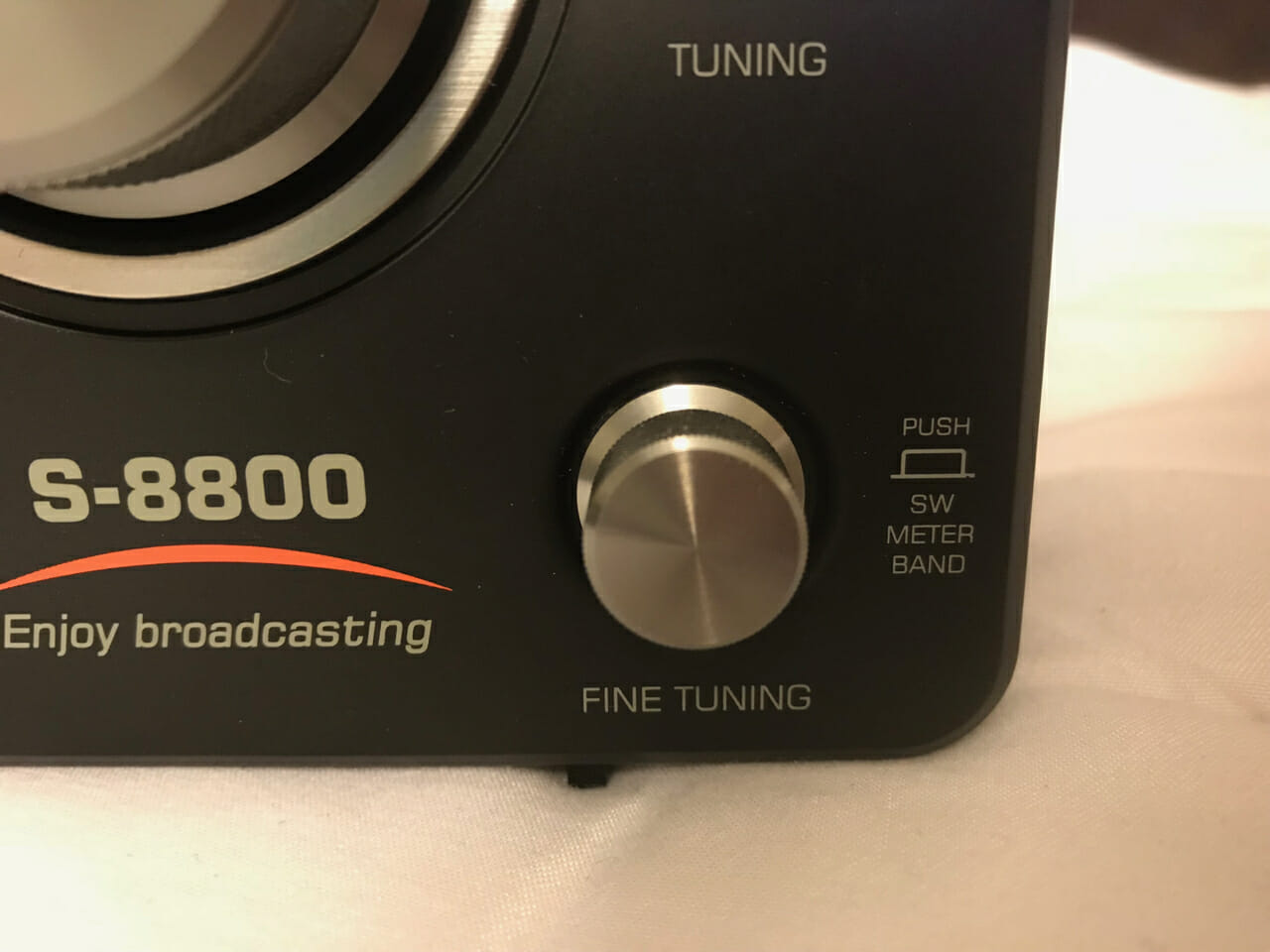 Again, this is not a problem of any kind, just a head scratcher and once you've got it, you've got it.  All good.  Moving on.
It has a dedicated Line Out.  This is GREAT.  I love the Line Out feature on Short Wave Radios for easy recording.  It also has the Internal to External Antenna Switch and DX to local.  All good.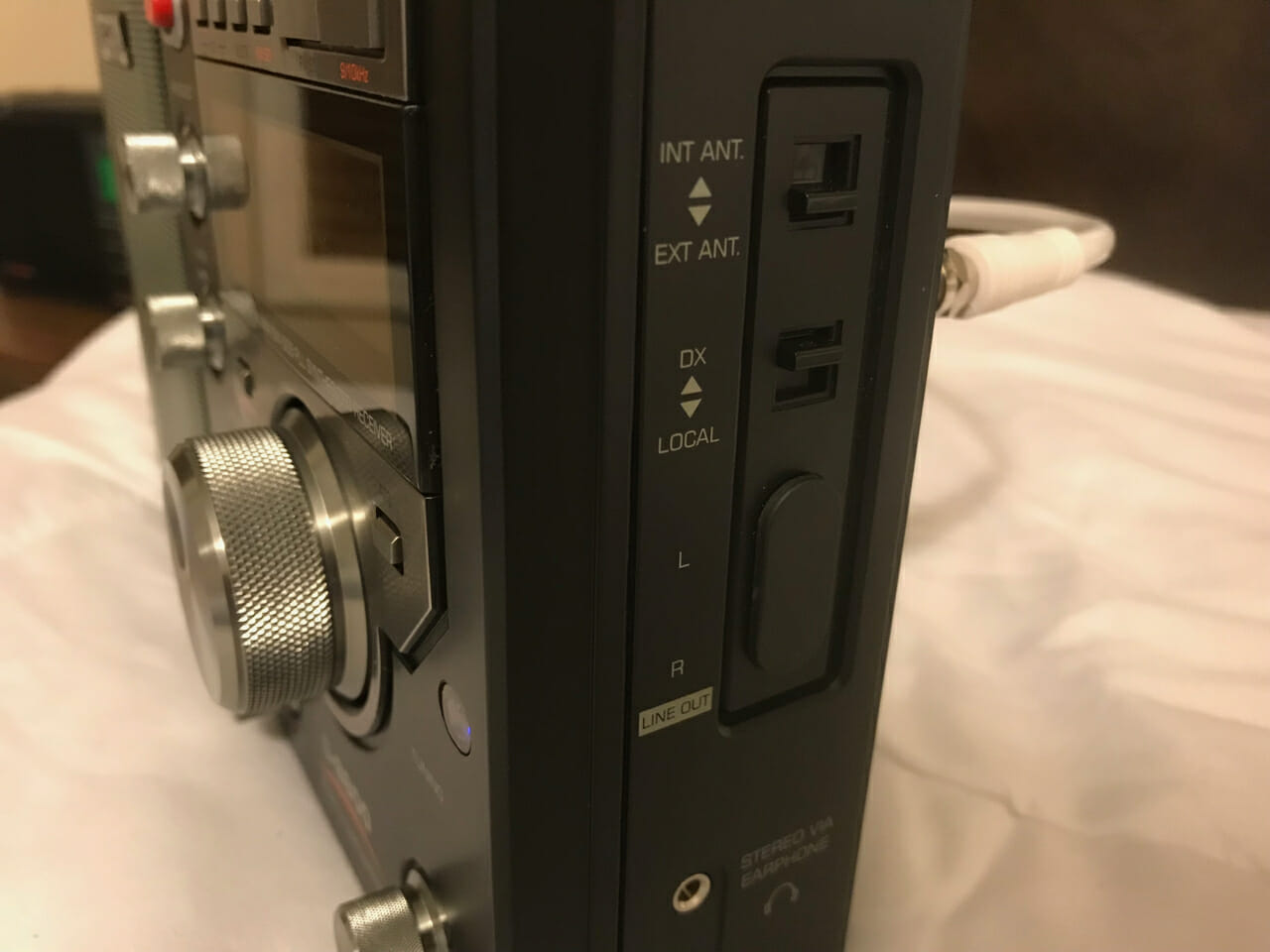 Another great feature is the remote control.  I LOVE IT.  Sit the radio on the cabinet and lay on the bed and it couldn't be easier or better.  This is worth the price of admission alone.  You will fall in love with the remote control.
Performance.  Good strong SW performance rivaling that of my other radios (Sangean ATS-909X, Tecsun PL-880, Tecsun PL-660, Tecsun S2000).  Not listing all my radios, those are just the "better" ones.
I am not the radio shootout guy.  You'll have to go elsewhere for that.  I can say the Short Wave performance was as good and maybe better than those other radios but that's all you'll get me to commit to.  I buy radios to LISTEN, not to compare.
So then I pop a long wire antenna on Medium Wave (AM) and I'm blown away.  This thing is pulling in MW as good or better on a long wire antenna laying on the ground than my C Crane 2E, which is supposed to be HeavyWeight MW Champion Of The World (almost) and my 2E is on a dipole.   I'm totally blown away.  The MW performance is great (at my house, with my antennas, under my conditions. YMMV).  Pic showing antenna connections below.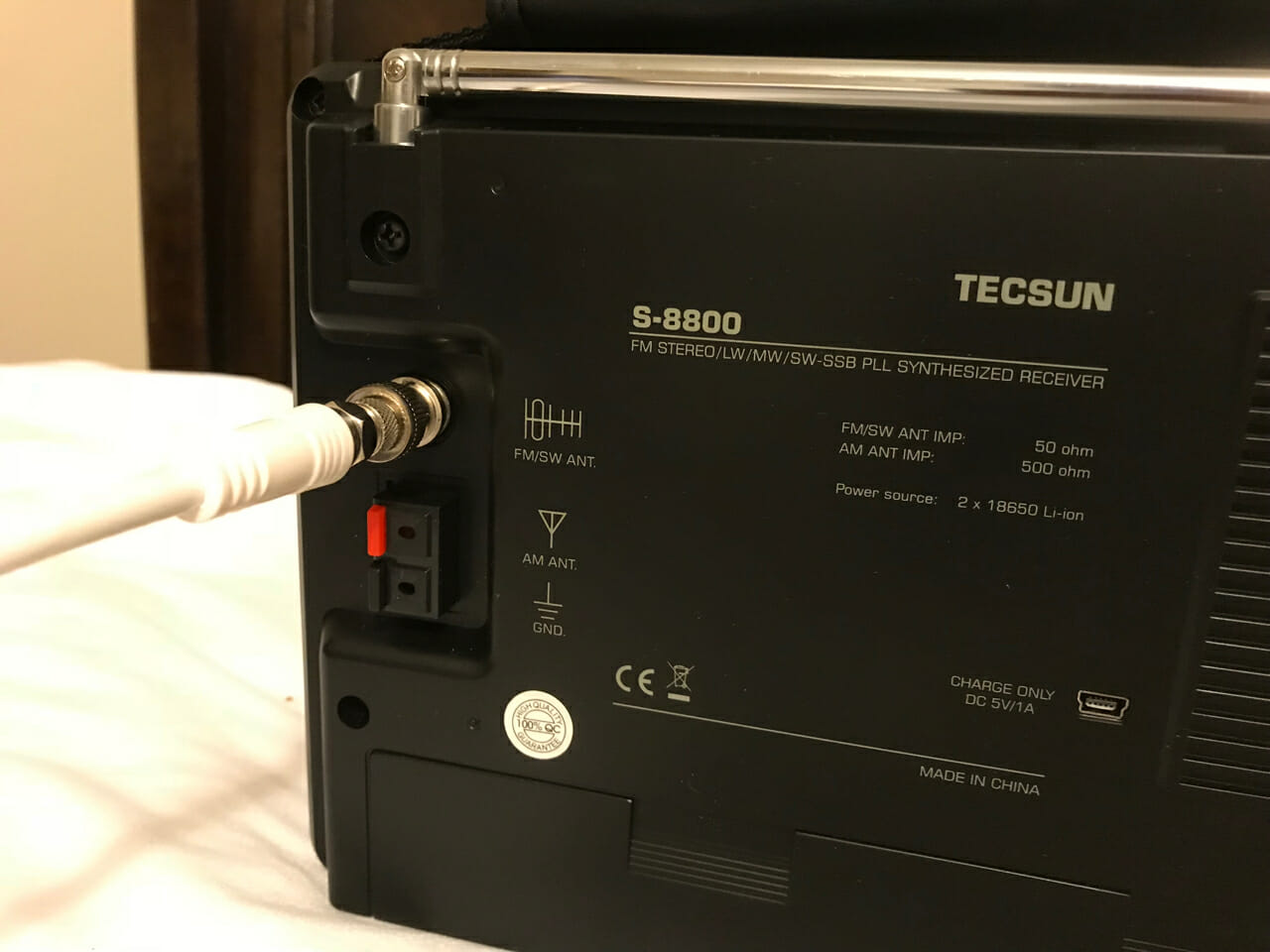 This radio is a keeper.  Even with the bigger form factor, this thing could easily become my daily, go-to radio.  I like it that much and I own well over a dozen radios now.  Sure I like them all but cream rises to the top and my initial impressions are that this is a pretty great radio FOR HOW I LIKE TO LISTEN.  If you are a super technical guru and if your purpose in having a radio is to demonstrate that electrons move 1% faster in one radio compared to another then I can't help you there.   All I can say is this radio sounds decent, is pretty selective, sensitive, looks good, has a great remote and a crappy LCD backlight.
But for the moment, this is now my favorite radio.