One of my favorite companies was a Flashlight retailer called Olight.
#olight
#olightworld
As is everyone else they are doing a Black Friday sale. They suspended ordering for a few days in anticipation however allowed members of their loyalty program to purchase during this period.
So I've bought a metric ton of lights in the past few months and I figure I'm golden. I log in and I'm lowest tier with not many points. Then I learn it isn't enough to order lights and get points from them you have to be logged in to do it.
The program was just started so its not like I was buying lights and not meeting the requirements of the program. They backdated all the points to April 2019. If I knew an account would get you points I'd have used it.
Ok. Whatever. I bought a bunch of stuff from them and got no loyalty credits for it.
I mentioned on their Facebook page that the Loyalty program was confusing and that I was low tier.
Some guy on there throws up a crying emoticon and tells me I'm a complainer. Again whatever. He's entitled to his opinion and his opinion doesn't much matter to me anyway and hell I knew it was coming. I've been on social media long enough to know it was coming.
What I didn't know was coming was an employee of the company, Olivia Chen, liked the post.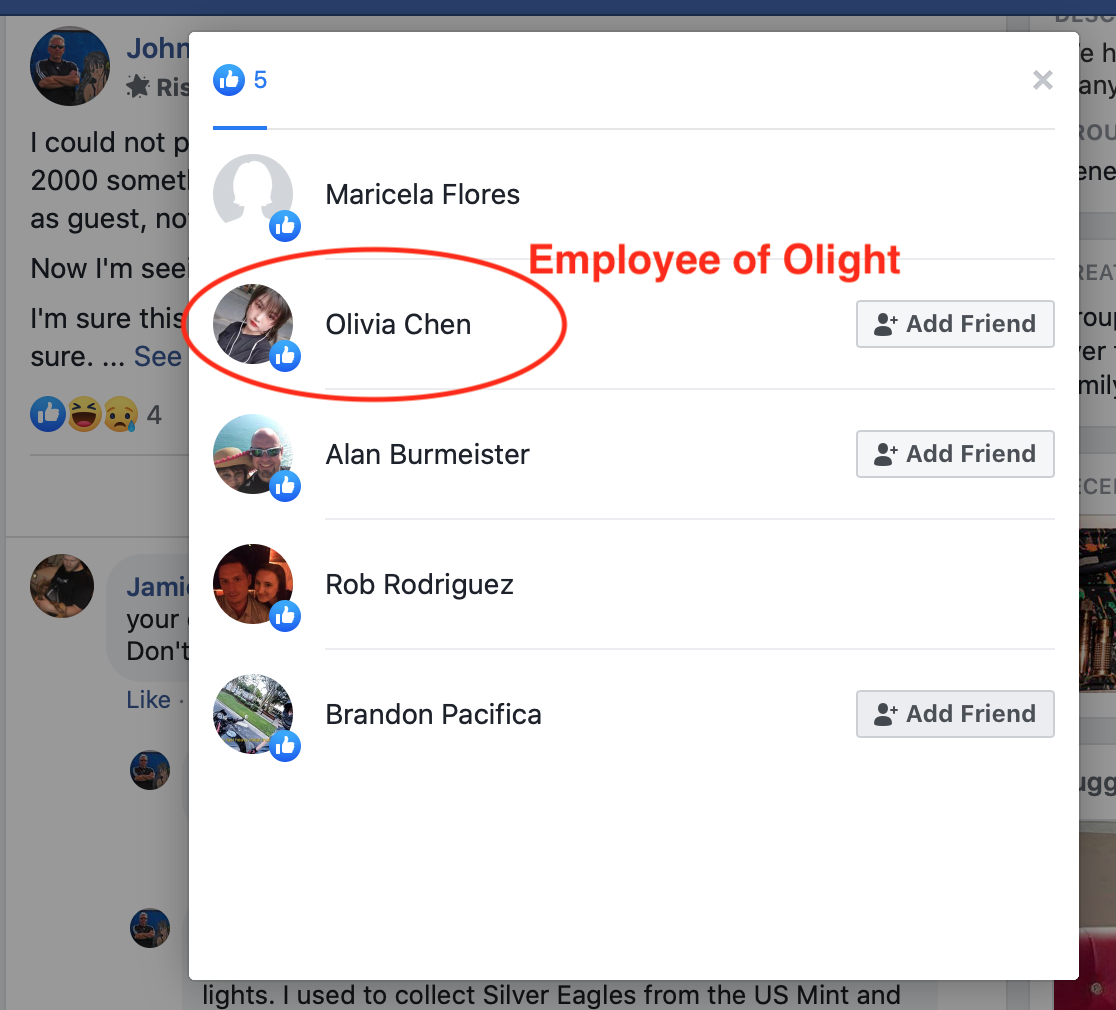 Say what? I'm a pretty good customer (although you'd never know it from the loyalty points) and an employee of the company piles on and takes sides? No. Just. No.
Took me about 4 seconds to write them and tell them to cancel my account. in their defense a customer service rep contacted me and said "She shouldn't have done that, she's not even supposed to be on the US FB page, and yeah the loyalty program is a train wreck". I guess they tried to talk me back but this is a situation in my mind where you need to offer up something. A keychain, a mini flashlight, a bump in loyalty tier……..something, anything.
In the end, they offered up nothing, no review of my purchases and points, no free SWAG, nothing that would entice me to stay a customer.
That's what I get for dealing with a Chinese company anyway. Their lights are pretty cool but that doesn't win the day for me. Having your employees berate customers on social media is just not acceptable.