This is a subject that I have blogged about before.  Camera Tethering.   It allows you to have a Live Preview of your shot (depending on camera and software support) and gives you instant feedback of your shot.  Professionals use tethering for certain types of shooting.  If the pros use it then by golly us hobbyist should use it too.
What is it useful for?  I personally use it to photograph collectibles or for taking pictures of items  that I place for sale on eBay, Facebook Marketplace, Craigslist, or Letgo.  How many times have you seen AWFUL photos in local classified ads?  It's like a disease.
With the advent of great cameras on cell phones we have forgotten about our stand alone cameras and what a tremendous job they can do with professional results.  It doesn't take much to get started:
A camera that supports tethering
A cable to run from camera to computer
Software for tethering

The first thing and the last thing CAN cost a fortune but they do not have to.  There are some older point and shoot cameras that support tethering however I think the camera manufacturers realized that pro results could be obtained by their less expensive, non pro gear that they generally began to cripple point and shoot cameras to prevent them from tethering so that you'll buy their more expensive DSLR lines.
We tend to think that as technology advances we gain more capability.  Not so in the camera world.  They save all the great features for the prosumer line of cameras.
Some of the older Canon Powershots were the last to depart from this.  I have a Canon A640 which tethers nicely HOWEVER you can no longer get software for it.  I am lucky in that I have a copy of Breeze Systems PSRemote which oddly enough works on Windows 10 to this day.
Really nice results for a camera you can get for almost nothing on eBay these days and a cheap Windows tablet. I set the destination folder for Dropbox so it syncs up on my Mac for post processing.
Post processed picture. Not too bad!  If I would have thrown a white sheet over the chair it would have looked a bit more professional with a uniform backdrop.
Now I'm trying to find an old version of Canon Camera Window DC.  Sadly they all seem broken and cannot detect the camera on Windows 10.  PSRemote still does work even though it was a Windows XP, heck maybe even Windows 95 era program.   You can see there is lots of control over the camera on the left hand side of the control pane.
Wish they still had this software available.  I feel lucky that I have it and it still works since nothing else seems to work.
In lieu of this you would need a prosumer camera setup.  I am currently using the following:
Nikon D7000
USB Cable
CaptureOne Pro 20 or Nikon Camera Control Pro 2 (both expensive hunks of software)
There are free software solutions though such as darktable, or digicamcontrol .  While both of those will ABSOLUTELY do the job I so much greatly prefer the paid versions and am a big fan of CaptureOne Pro 20.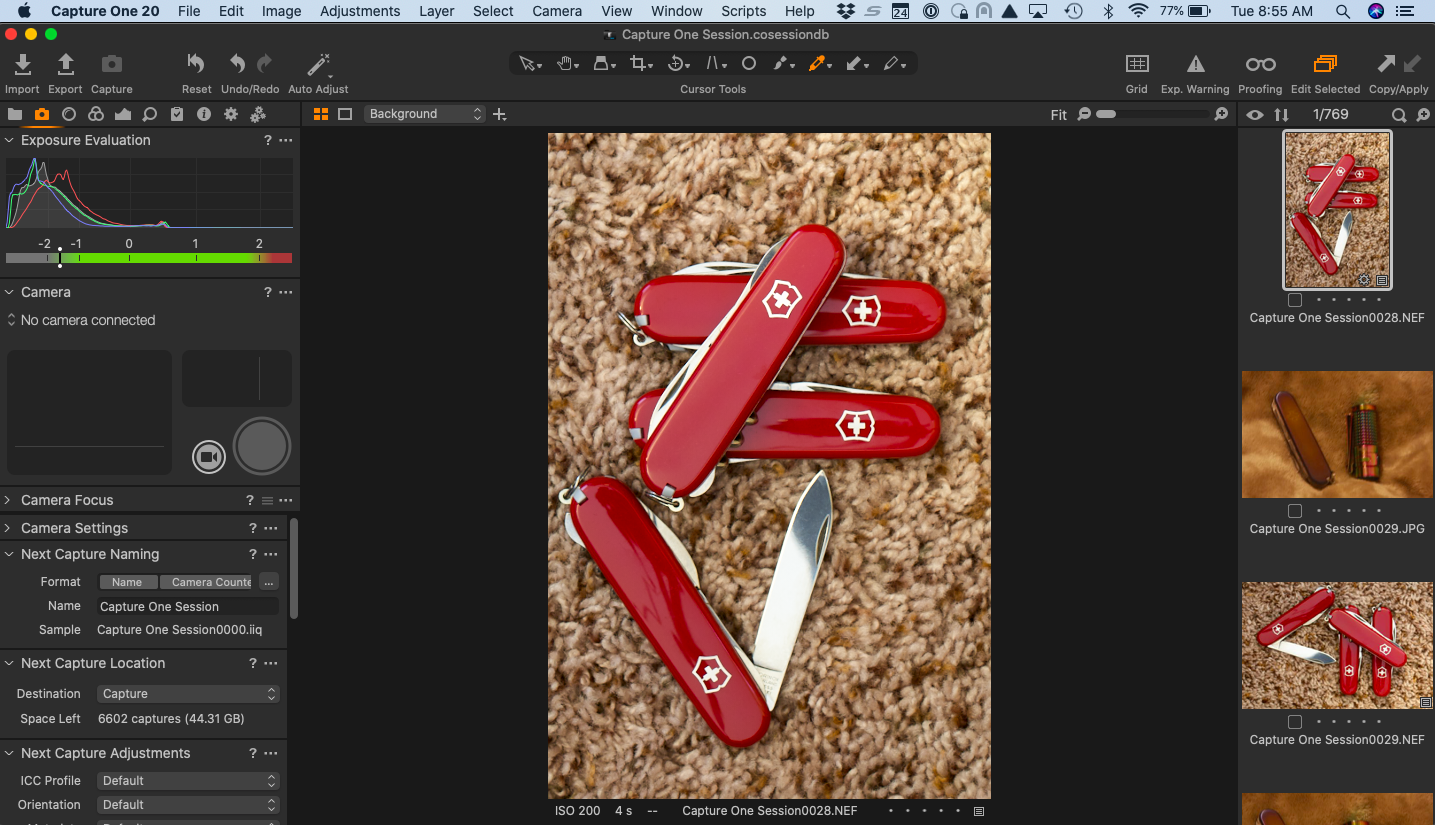 Here's a couple good example pics of tethering that shows how good it can be.
Here's a movie and screencast of how I work though a picture:
In a nutshell tethering gives you instant feedback, pro results, and it DOESN'T HAVE TO COST A TON OF MONEY although it would be easy to get carried away with expensive camera backs and software.  If you are lucky enough you may have an old camera laying around that supported tethering with the original software that MIGHT run on the newer OS's.
And if it didn't run on the newer OS's you could almost certainly install a virtual machine on your computer and run an older OS version where it would all work great.  Having the latest and greatest is NOT always necessary.