Label Makers – Deep Dive
I own a lot of label makers.  I  bought my first label maker, a K-Sun 2001XLB sometime in the mid-2000's.  The main reason I bought it was that I was restoring a Dynaco ST-70 tube amplifier and I wanted to put heat shrink labels on all the point to point wiring connections.
I did.
As an electronics hobbyist having a label maker that printed on heat shrink was a valuable tool, and I still do that to this day on many of my projects.
Most recently I have been using it to build solar power boards which I put in my house and in my camper.
Here's an example of why one would use a heat shrink labeller in electronics or electrical applications:
Over the years I used my heat shrink labeler sporadically and to great success.  I even made the occasional label for something around the house.  I'm not sure why but I decided to upgrade my label maker.  This one looks brand new still, it works well, but I figure in the last 10-15 years there have probably been some improvements in label makers.   I was not wrong.   Surprisingly there is LIMITED information out there on label makers.  And by that I mean………."What can you do with them".  It seems like no one has done a deep dive on selecting one or on consumables.  This will kind of be an attempt to do just that.
If you google "What's the best label maker" it generally lists 5 to 8 label makers you can get in Walmart or an Office supply place.  Please let me tell you these ARE NOT the best label makers you can get.  Also in most of those "Best" lists the maximum label size is 1/2″ to 3/4″.  Put a 3/4″ label on a big box or container and it just isn't very big.   The entry level to label makers that will do 1″ wide tapes is in the $75 to $100 range.  That's entry level.   Anyway my point is…….beware the "Best" lists.  Make sure you understand your needs before purchasing.
When selecting a label maker the first and foremost question you need to ask is:
WHAT DO YOU INTEND TO LABEL?
Seems like a simple enough question but if I want to label heat shrink on electronic wires none of the googled "Best" printers may fit that bill.   Here are some questions I think you should ask yourself prior to purchasing a label maker
What do you intend to label?  – Yep I covered that already.  Kind of.
Is what you are going to label going to be indoors or outdoors?
How large or how small do the labels need to be? Some very expensive machines will only do up to 3/4″ labels.  That's really not a very large label at all.
Are consumables easily purchased locally?
Will you require QR codes or bar codes?  You will probably need a computer for that.
Will you require a label maker that connects to a PC or a Mac for DESIGNING YOUR OWN LABELS?
If you do require software do you have a Mac or a PC?  Epson printer software is Windows only, and Brother has a software package that is Windows or Mac.  The Epson printer software is WAY MORE POWERFUL THOUGH. Dymo is kind of a mixed bag.  It depends on what labeler you have as to what software you get.
Do you need decorative labels for cards and parties and place settings?  If yes some companies make a slew of all manner of label colors and bright designs.  Some companies DO NOT.  An industrial machine for inventory management is probably not going to have pink polka dot label stock for sale.
Before I go on lets deal with the questions regarding software..  I have discovered the usefulness of putting QR codes on labels.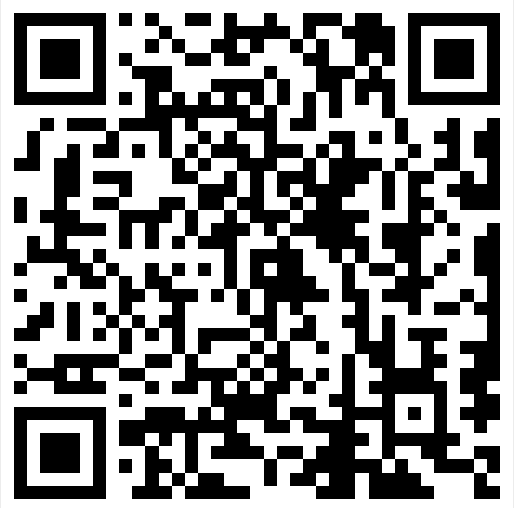 Have you ever gone to a park and they have a sign or brochure that has a QR code on it.
Rather than have you type out some mile long browser link in your phone while you are hot, sweaty, and trying to control 2.5 children they just place a link within the QR code.
You simply scan the code with your iPhone or Android camera app and it auto links you to their site.
Brilliant.
You can do that at home as well.  I have a slew of  Internet of Things devices that are on my local network.  Every once in a while I will need to configure or update them but I can never remember their IP address on the network.  I then have to go into a network program such as LanScan and find the device address.  A waste of time.  If I slap a label with a QR code on the device I can just scan it and access its configuration page such as in the video below.
You can also make a QR code that allows guests to connect directly to your wifi network.
"Hey, can I jump on your wifi?  What's your password John?"  ………………."Uhhhhh…………..GreatLover69!"
Totally not awkward.
On the pic below I have a Sonoff S31 power monitor outlet on my coffee pot.  Not only can I tell how many watts this device uses per day/week/month, I can turn it on and off from anywhere in the world.  No more worrying "Did I forget to turn the coffee pot off this morning?"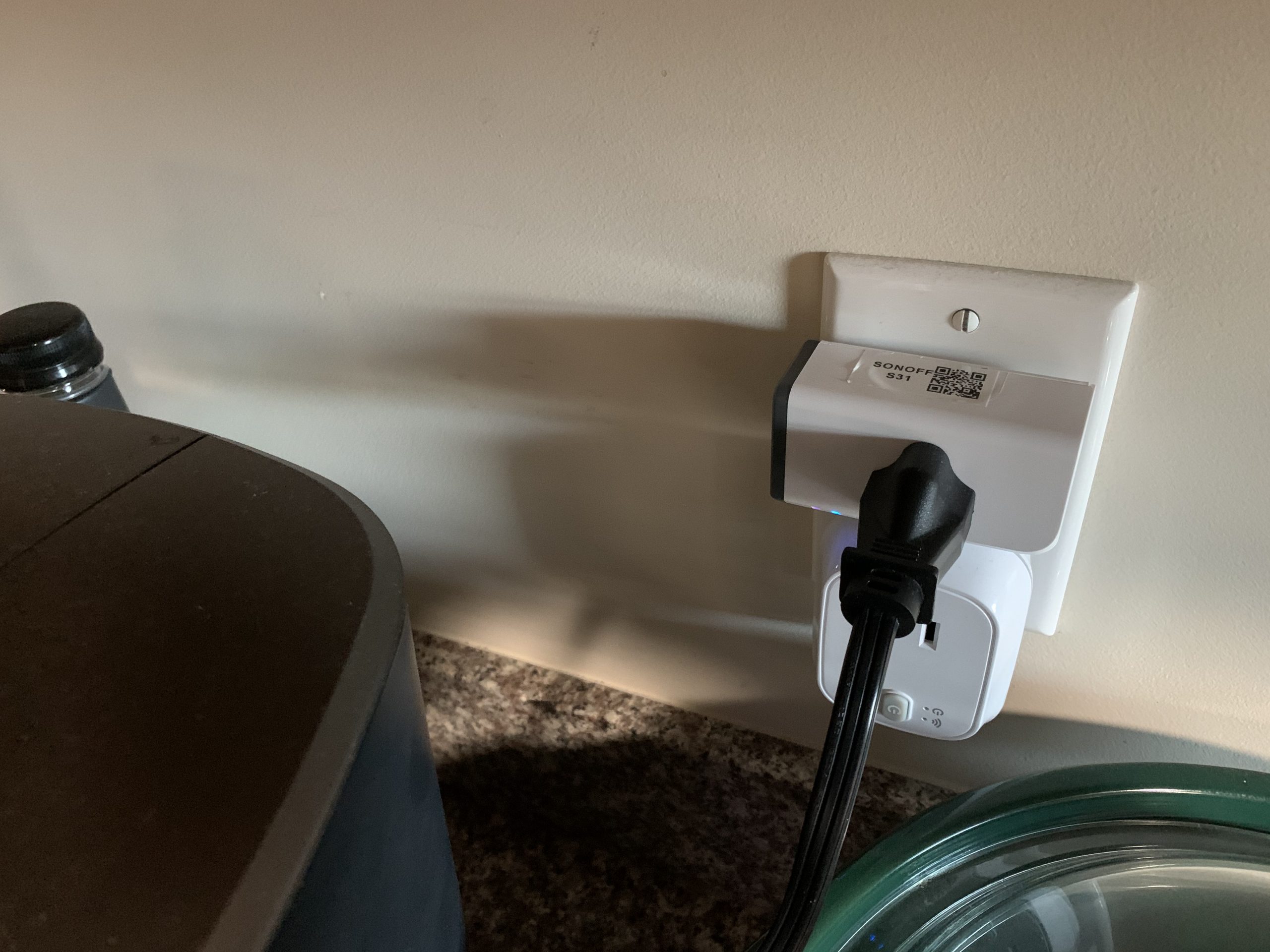 So while most people people use a label maker for Salt, and Sugar and their winter clothes I hope that I've demonstrated that labels can be kinda sorta high tech and useful too.  But I want to point out that I made those labels on a much more expensive machine that connects to a computer.   No $25 Walmart printer is going to do this.  At the least you have to turn your QR code into a JPG image and cut and paste it onto a label.   SOFTWARE REQUIRED.
So if you want to be like John, you gotta spend some dollars.  Before I get into the Epson LW-PX900 printer I'd like to discuss consumables.   This is rule number 1 for Consumables.
CONSUMABLES ARE EXPENSIVE
Now that that is out of the way let's talk about longevity.  I bought my K-Sun printer in the mid 2000's.  K-Sun then got bought out.  That COULD HAVE been the end of my ability to purchase supplies for my printer but they were bought out by Epson.  In the mean time I have a container that has probably 10 rolls of expensive heat shrink tubing.
Here's the good news!  All those old rolls are compatible with my new Epson printer and all the new Epson consumables still work with the old K-Sun printer (there is a limit on label width).
When you buy a label maker you have got to put in some research time and check out stuff like that.  With my system the consumables have been consistent for about 20 years.  Will the system you buy today still have the ability to print labels in 20 years?  I think it is something to think about.
Also regarding consumables is that there are several companies that make cheaper refill cassettes for the label makers.  So you can buy 3rd party consumables which are considerably less expensive but they may not perform as well.  I don't own any however the reviews on Amazon are fairly consistent that they don't perform as well (for some).  Some people like them.   You don't really need museum quality prints to label a box "Summer Clothes".
Get Organized
Labeling cables and power bricks is a good idea as well.  I can't count how many power bricks I have and how many removable USB cables there are for them.  For the most part most devices will use any cable but every once in a great while comes a device that requires a special USB cable with different data wires.  That cable has got to stay with that device.  Here's how to deal with that.  I have a Windows tablet that I labeled the brick and did a wrap on the USB cable.
Here's a pretty handy thing you can do as well.   Some label software allows for the inclusion of tables.  I have a 16 port switch in my home that runs a network and two virtual LAN's.  Any port can be assigned to any of those networks so you can imagine it gets pretty darn confusing moving cables around or adding new stuff.  A magnetic strip with a port table printed on it solves that problem but good!
Software
Works great and looks pretty good as well.  Let's talk a little about software now.   Next photo below is a screen shot of the Brother P-touch Editor.  This is the Mac version.  It's good but lacks some of the power features of the Epson software.  This is going to be good enough for most people I believe. It makes labels with symbols and frames and you can import images as well.
Comparatively, here is the Epson (Windows only) software.  The software is called Label Editor Professional.  It is much more of an industrial application rather than software for a casual home user.  It is much more geared towards computer and network port labeling and inventory management, plus it does all those casual home tasks to perfection.  The Epson system is much more geared to minimizing waste.  The Brother system feeds and cuts like 3/4″ of material before each cut starts.  It's not the end of the world but remember, CONSUMABLES ARE EXPENSIVE.  Case in point.  Shrink Tube:
Epson Shrink Tube – 8 feet of 1/2″ tube is approximately $38
Brother Shrink Tube – 5 feet of 1/2″ tube is approximately $26
Again, you have to ask yourself, "What do I need to do?"  before you select a system.  If you are just making labels designating what is inside the box or container any old label maker will probably work just fine for you.  If you require pre-made signage, or need to design your own labels or need bar codes or QR codes you are going to have to get a labeler that can be hooked via USB to a computer.  Or there is no rule that says you can't have both types.  Or more!
My current systems are:
K-Sun 2001XLB – 180 dot per inch resolution
Brother PT-D600 – 360 dot per inch resolution
Epson LW-PX900 – 360 dot per inch resolution
Dymo XTL 300
Brother PT-D210 (el cheapo just for messing around)
Following my research and usage I think that I can unequivocally state that the best label maker on the planet is the Epson LW-PX900PCD kit printer.  Also I strongly recommend using Image Supply to purchase your label maker and consumables.   They've been in business a long time, they stand behind their sales, THEY PRICE MATCH WITH NO HASSLE, and they have relatively quick shipping.  Not Amazon quick, but quick.
With the Epson LW-PX900PCD kit you receive the following:
An AC adapter (adapter usually sold separately)
USB Cable
Free cassette of label material
LITHIUM Battery.  Worth the price of admission to have a rechargeable battery.
Software CD with excellent software with pro features.
Ability to make labels up to 1 1/2″ wide.  That is huge!
A carrying case.
If you just want to knock out a quick label I strongly recommend using the Brother PT-D600 label maker.
They also sell a kit, the PT-D600VP however I don't really recommend it.  The printer already comes with an AC adapter, USB cable, and free cassette.  You're paying $20 to $30 more for a case.  You can find cases on Amazon for $10 or less or heck you probably have something laying around that will fit it nicely, I did.  The Brother PT-D600 makes labels up to 1″ wide.  This may be the least expensive label maker that does 1″ labels.  You shouldn't pay more than $80 for one of these.
Again I want to emphasize how nice it is to have an AC adapter.  Batteries die and need to be recharged outside of the machine, unless you have a special lithium battery such as in the Epson machine.
To summarize:  If you are a Power User and exploit every device you own you probably need a $100 + label maker.  If you are a network guy, cable TV guy, electronics hobbyist guy, or do inventory management……..you probably want an Industrial type labeler at $250 +.
If you don't need to do anything fancy other than label cables or boxes or containers then you probably can get by with the $25 Brother or Dymo printers you find in Walmart.  Again, know what you need to do, and make sure that the consumables you'll use will be available in the years to come.  If not, buy a ton of consumables now or you may have to rely on 3rd party vendors for future supplies or you may have to buy a new system when you run out of label stock.
Not Just For Business
Lastly you can have fun with them as well.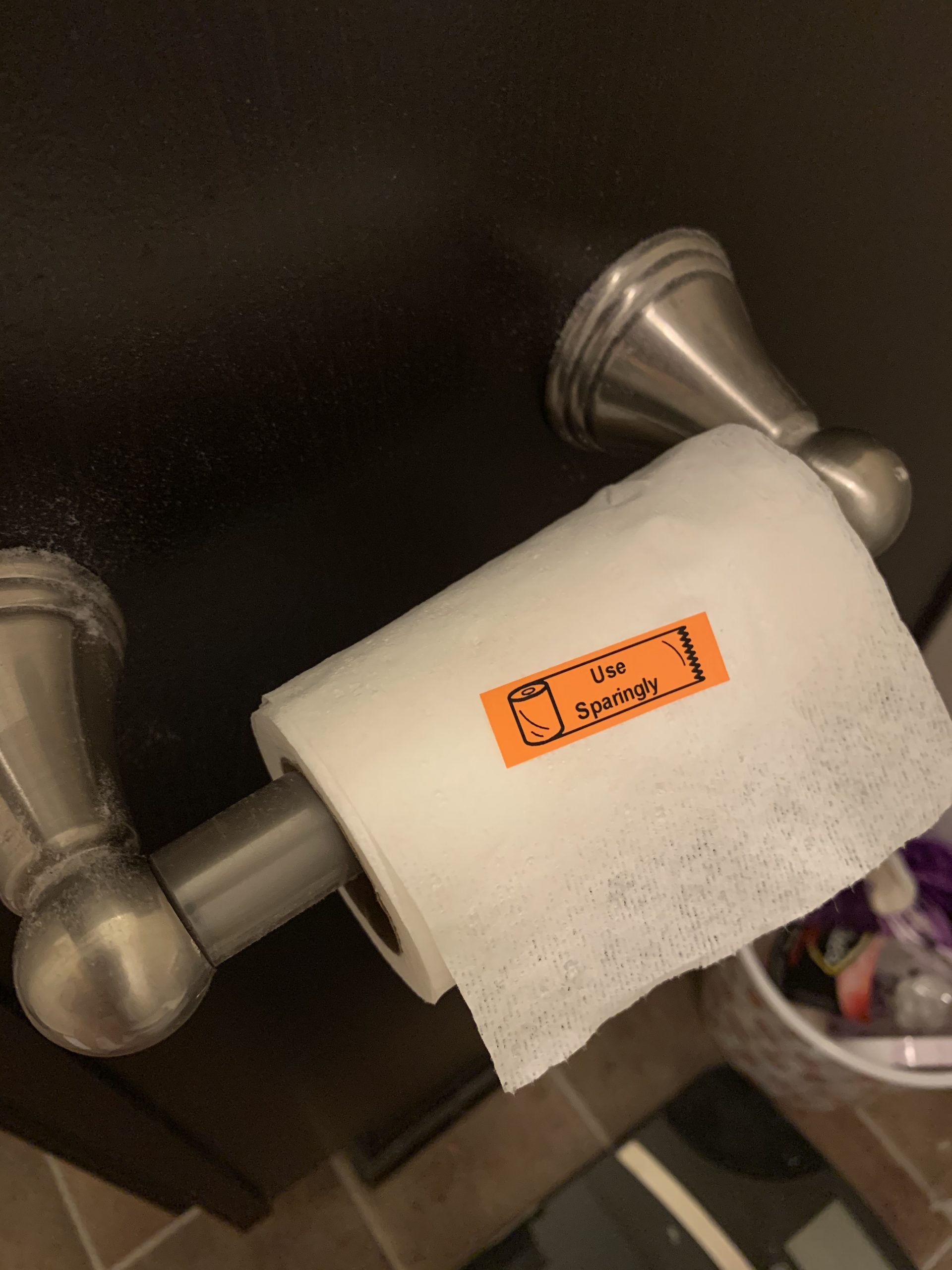 Before I end this I'd like to make a list of what I think makes the BEST label maker.
Prints and cuts multiple materials to include heat shrink tube.
Has a rechargeable battery.
Has an AC adapter.
Can handle material up to 1″ in width or wider.
Has a 300 dot per inch resolution or greater.
Can buy consumables locally.
Has a big screen.
Has an easy to use keyboard.
Has a USB to software interface.  Makes designing labels easier.
Does QR and bar codes.
Cut preview so material waste is kept to a minimum.
Holds the label in the machine instead of just spitting it out on the ground.
I've basically described the Epson LW-PX900 to a tee here with ONE EXCEPTION.  I don't really know of any retailer who carries supplies locally.  They all have to be ordered on line.  Dymo and Brother supplies are everywhere like Walmart and all the Office Supply chain stores.
Finally, I hope this helps someone in their label maker choice.