I'll keep this one short and simple.   Go to antennaweb.org
Type in your address.  Results will come in a table and then a map.  Here is the table.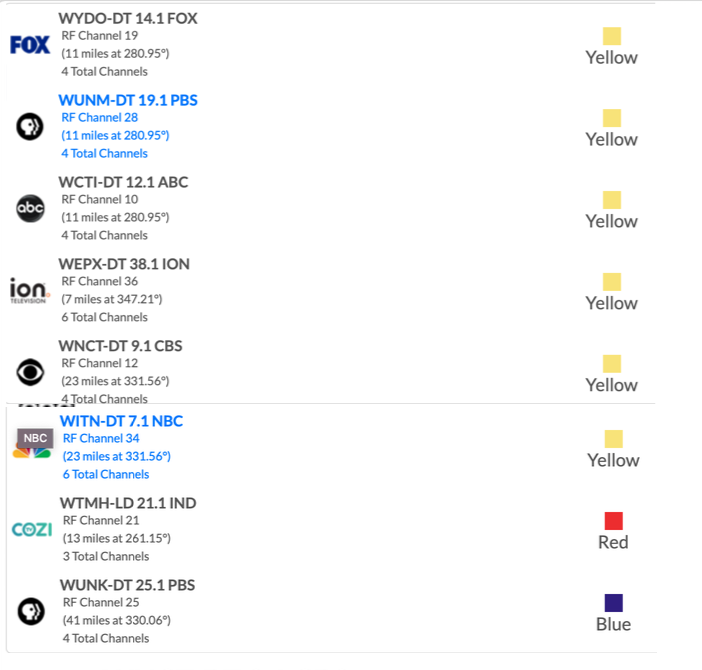 Here is the map.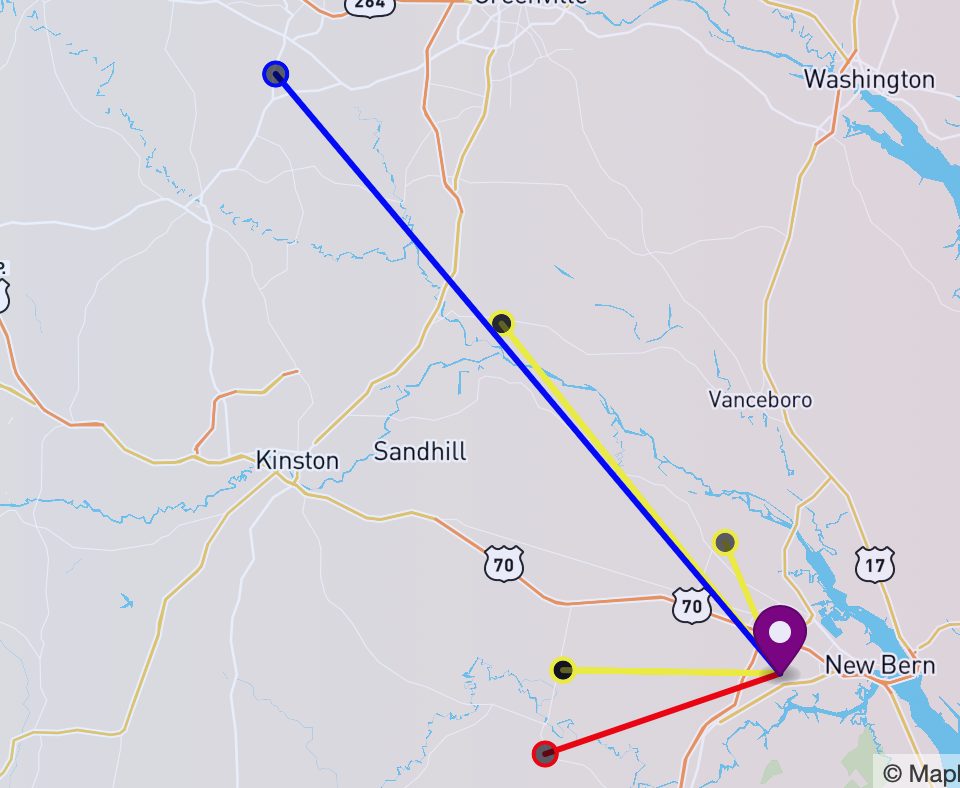 The most logical place to aim your antenna would be ever so slightly North West.  In my attic I have an Antennas Direct ClearStream 4MAX.
The positioning of the antenna is such that the horizontal bars are pointing at 15 degrees north which makes the antenna face point to about 15 degrees NW of due W.
You can try all this without a preamplifier but I find the spread of channels almost needs a preamp.  I recommend these two: The Channel Master CM-7778HD Amplify+ ($99) is a great choice.  The one I'm currently using is a RadioShack High Gain Amplifier ($69).   One thing I really LOVE about the RadioShack High Gain Amp is the fact that it has two outputs built in.
If you have the ChannelMaster Amplify+ and you do need to split the signal you can run up to lowes and get a Legrand Splitter.  Of course you'll need another hunk of cable or you could just get an F Male to Male Adapter to hook them together.
Again the Radio Shack Amp has two outputs built in.  No need to add a bunch of stuff.  And it is cheaper.  A little bit cleaner of an installation as well.
If you split the signal to more than 3 TV's you really need a powered splitter.   Another reason an HDHomerun is desirable.  Run the antenna to the HDHomerun and you're done.  All my junk is in the garage and not cluttering up my den or living room.
All of the cable from antenna to TV needs to be RG6 Quad Shield.  Don't buy that crap at Walmart that is RG-59 ESPECIALLY IF YOUR CABLE RUNS ARE LONG.  You'll get signal loss.
Best you can hope for here with an attic antenna is 6 groups with 28 channels, more if you are really lucky or live in a magic spot.  ABC, NBC, CBS, FOX, ION, PBS.
And that's how you do it. …………..