Dymo LabelManager 280 Review
I'm a label maker nerd and always looking for a new one to shake down.  So stand by for this Dymo LabelManager 280 Review.
I recently picked up a Dymo LabelManager 160 at Walmart for less than $30.
The Dymo 280 costs nearly double however, I'm going to try to convince you that the 280 is the better deal.  Let's get right to it.
Total Cost Of Dymo 160
If you walk in the store looking for a label maker you'll likely be impressed at an under $30 one. Until you get it home and realize that it is only a machine and a single tape cartridge that is about half length.  There is no power adapter and no batteries included.  Also the tape cartridge that came with mine was Silver Glitter.  I don't want Silver Glitter.  I want black on white.
So right off the bat you'll probably want to buy:
Batteries – It takes 6 but batteries come in 8 packs usually.  Rough cost is $10
AC Adapter – Buy Dymo's and it is about $20
Tape Cartridge – $23
If you buy all three you just spent $53 plus the $30 you paid for the LabelManager 160.  Now for the 280.
Total Cost of Dymo 280
The Dymo 280 kit at $57 includes:
Rechargeable battery
AC Adapter
black on white D1 1/2″ cartridge (only 10′ long, standard length is 23′)
So, you are fairly set for a little while for $57.  Again, a new cartridge costs about $23.  Total cost here is $80.
Isn't it funny that both label makers are going go cost you about $80?  It's like they planned it that way or something.
Dymo 280 Additional Features
The Dymo 280 can be hooked to a computer and labels printed from software.  This is ideal for big jobs.  That being said there is something inherently goofy with Dymo software.  When I installed Dymo Connect on my Mac it wanted permission to use the Terminal.  Say what?  The Terminal is for command line entry for administrative type tasks.  Not only no, but hell no!  It installed Dymo Connect and 2 helper apps.  It could be innocuous, but I want to know WHY it wants to do that.  I don't want a network printer configured.  Just a USB connection will suffice for this label maker.
The WebApi here is really unnecessary and does nothing but open a port on your computer and let you print from the browser.  It is best to google how to disable this and remove it from your computer.
I am not a fan of this software.  At the very least there should be an explanation of the components of the installation.  Here is one article that shows what a risk their certificates are.
Making Labels
As far as making labels goes it is more than up to the task.  I did read something interesting in the comments of the product page.  Someone complained about print resolution and appearance and a Dymo rep responded with the following:
"If the print quality is not satisfactory, you can increase the strobe by pressing the following key combination simultaneously: Backspace + 8 + On/Off Button."  
The strobe settings are the temperature the print head is set to.  I didn't realize these printers had secret menus but you can find them if you google.
For me, the resolution is more than acceptable.  180 dpi is way more than good enough for a label on a box in the shed or for spices on the spice rack in the pantry.
The software allows for multiple different kinds of barcodes, so this Dymo LabelManager 280 would be acceptable for inventory control.  It also lays out various kinds of QR codes.  Who doesn't like making a QR code for guests to hop on your wifi?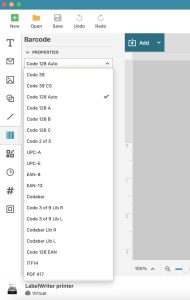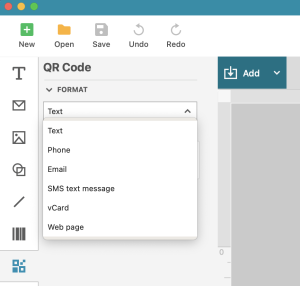 Build Quality
It is plastic with a cheap feel.  If you use it and respect your tools, you'll be fine.  If you hand it to employees for inventory control in big old warehouse you better buy spares.  It won't hold up to drops and bumps and scrapes.  Also it has a manual cutter which is okay but I do love an automatic cutter on a label maker.
All in all it is an adequate label maker at a decent price.
Conclusions
This is a good, maybe great label maker for home and small business use.  It's probably not adequate for hard core warehouse use though.  If you need that you should step up to the Dymo Rhino line of label makers.
The software seems intrusive but does some heavy lifting.
Given a choice between the Dymo LabelManager 160 and the Dymo LabelManager 280 you should go ahead and get the 280.  We've already discussed the total cost of both printers is almost the same.  The 280 is a lot more feature rich and hooks to a computer and does bar codes and QR codes.   If all you want to do is label boxes and your pantry items the 160 will do you just fine, but again it will end up costing the same at the 280 in the long run.